We are down to the smallest details. Today we sprayed primer, then we will be starting painting. I cannot wait.
Oh and I painted my nails too. We were at Walmart and thought that I'd grab one Sally hansen just because I was in desperate need To get my nails done.
Boy oh boy. After applying the 1st coat? I swore I'll never buy cheap nail polish ever again!!! It was so sticky, a pain in the butt to apply, and there were bubbles. Sigh...
Oh well, another lesson learned. Guess what made it all better?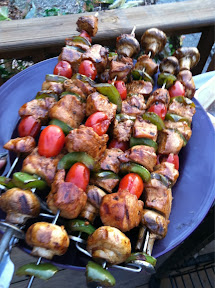 I made some yummy chicken kabobs! It was soooooooooo good!!!
The whole family enjoyed it.
I know I surely did! :)
"Lhey"
- Posted using BlogPress from my Baby iPhone