I'm using iPhantom (Steph's) iWidget
Home and Lockscreen Wallpaper
(

Clear Caches To Take Change Go to User/Library/Caches

)
(MOVE THE FOLDER USER/LIBRARY/KEYBOARD/COLORKEYBOARD/THEMES)
PLEASE READ MY TERMS OF USE BEFORE PURCHASE
READ CAREFULLY AND KNOW WHAT YOU'RE BUYING
No refunds due to the nature of our products.
Thank you as always, and I hope that you'll like this
(Fix for the black bottom space, Go to iFile Save & Delete Your wallpaper.
Set it like any normal wallpaper. Just bring/pull it down don't worry bout the top because Status Bar is really Semi-Transparent, THANKS!)
XOXO,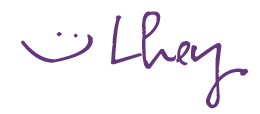 PLEASE!!!! CLICK 'RETURN TO MOMMY LHEY' OR 'RETURN TO MERCHANT'
TO GET REDIRECTED TO THE DOWNLOAD LINK!!!
If you encounter any issues regarding dropbox and download
please email me with your PayPal receipt and i'd be more than gladly to help out!