When someone from SIBU BEAUTY contacted me and asked me to try out and write a review about their product, I got so excited. I am always in a hunt for new beauty products. So I did a lil bit of research, read and watched other bloggers review and opinion, then I said "Yes Please, and Thank you"
I've been using the product for almost 2 weeks now. And it's absolutely phenomenal.
My skin's never been this great!!! Ever!
The products main ingredient is these tiny sea buckthorn berries.
PREMIUM, WILDCRAFTED SEA BUCKTHORN FROM THE TIBETAN HIMALAYAS
For healthy and beautiful hair, skin and nails
High in the Tibetan Himalayas (12,000 feet above sea level) grows a tiny but resilient fruit that resists the harsh weather conditions and high altitudes. The sea buckthorn berry fortifies itself against the elements by producing an array of powerful nutrients. With over 190 bioactive compounds, sea buckthorn is an unsurpassed source of Omegas 3, 6, and 9. And it's a rich source of the elusive essential fatty acid, Omega-7, an essential fatty acid vital to collagen production and healthy skin, hair and nails.
1300 years of beauty
Sea buckthorn is a natural product with 1300 years of traditional uses with the modern scientific research to back it up. Our superior processing techniques and our premium and exclusive source of sea buckthorn allow us to create a revolutionary group of beauty products.
(copied from www.sibubeauty.com)
I am totally in love with the products that i've tried so far.
I used their Daytime Facial Cream
SEA BUCKTHORN REPAIR & PROTECT
Our sea buckthorn facial cream, with omega 7 fatty acids, helps boost collagen production and creates the perfect barrier to moisturize, rejuvenate, repair and protect. This light, non-greasy cream is ideal for daily use and offers a pleasing, light citrus scent. It is paraben-free and cruelty-free, and contains NO dairy, yeast, wheat, gluten, sodium or preservatives.
Promotes tissue recovery and healing
Rejuvenates sun damaged skin
Protects against environmental stress
Preserves health skin tone and texture
Boosts collagen production
For all skin types
1 fl. oz.
100% natural
This nutrient-infused facial cream is ideal for daily use, with a light citrus scent and non-greasy feel.
Ingredients
Water, Sea Buckthorn Seed Oil, Glycerin (Vegetable), Sodium Levulinate, Sodium Anisate, Polyglyceryl-10 Pentastearate, Behenyl Alcohol, Sodium Steroyl Lactylate, Cetearyl Alcohol, Olive Oil Unsaponifiables, Meadowfoam Seed Oil, Shea Butter, Sea Buckthorn Fruit Oil, Orange Essential Oil, Lemon Essential Oil, Aloe Barbadensis leaf juice powder, Caprylic/Capric Triglyceride, Xanthan Gum, Panthenol, Sodium Phytate
Paraben-FREE and Cruelty-FREE. No dairy, wheat, gluten, sodium, yeast or preservatives. Our sea buckthorn is sourced through fair trade agreements with local harvesters in Tibet.
Price: $20.95
And Their Balancing Facial Cleanser
SEA BUCKTHORN BALANCING FACIAL CLEANSER
Deep yet gentle cleansing is the foundation of effective facial care at every age. This all-natural balancing facial cleanser gently removes dirt, impurities and make-up while maintaining a healthy balance in your skin without compromising its natural protective nutrients. This lightly exfoliating facial cleanser will leave your face fresh, clean, and perfectly balanced. Your skin will look and feel radiant.
Leaves skin looking and feeling radiant and refreshed
Removes excess oil and impurities
Contains micro-particles for a gentle exfoliation
Great for removing make-up
Non-foaming gel formula for all skin types
This all-natural balancing facial cleanser gently removes dirt, impurities and make-up while maintaining a healthy balance in your skin without compromising its natural protective nutrients.
Directions For Use
In the morning and evening apply a generous amount of Balancing Facial Cleanser to moistened hands. Work facial cleanser into a lather, and gently massage onto face and neck. Rinse thoroughly with lukewarm water.
Ingredients
water, decyl glucoside, coco betaine, sd alcohol 40-b, lauryl glucoside, hydrogenated jojoba oil, carrageenan, glycerin, phenethyl alcohol, sea buckthorn fruit extract (hippophae rhamnoides), sea buckthorn seed oil (hippophae rhamnoides), panthenol , silk amino acids, coco-glucoside, glyceryl oleate, xanthan gum, sodium levulinate, sodium phytate, sodium anisate, fragrance (from orange and lemon essential oils
Price: $17.95
I am definitely going to order more products from this company.
What I love about it:
The daytime facial cream is thick but easily absorbed.
It doesn't clogged my pores, and it doesn't feel like I have a lot of product on my face.
I love the scent. From Orange Essential Oils and Lemon Essential Oils.
Every time I put it on, I feel special.
The Balancing Facial Cleanser has micro-particles for gently exfoliation.
It is awesome in removing make up. Even my Urban Decay's Liquid Eye Liner is easily removed by this cleanser, I love it! It leaves my skin feeling refreshed and deeply cleansed.
Here is a Video Review I made today. I hope you guys would like it.
I hope this little bit of informations would help you to understand more about the product.
I can definitely say that this products works!!!
Like what I said, On a scale of 1-10?
It's a strong 10!!!
xo!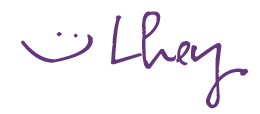 Disclaimer:
(This is not a paid review. I am not affiliated with the company. Products were sent for testing and review purposes only
.
An honest and non-biased review was made from bloggers personal opinion and experience)